¡¡¡¡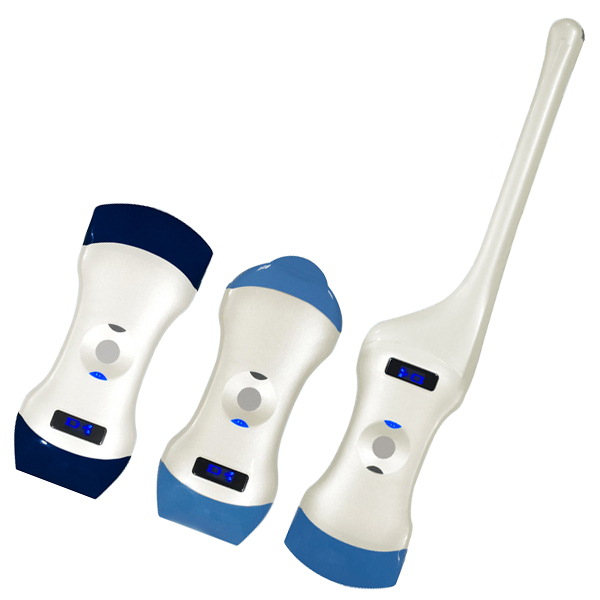 Consist by two head (can select convex, linear, micro convex, trans vaginal), suit for more application same time.
And lower cost than buy two probe that only one head.
Middle key: One second click for freeze, 5 second click for change work head, 10 second click for power off.
Specification:
-Scanning mode: Electronic array
-Display mode: B, B/M, and Color, PW, PDI
-Frequency: Convex probe 3.5MHz/5MHz, Micro convex probe 3.5/5MHz, Linear probe 7.5 MHz/10.0MHz, Trans vaginal probe 6.5/8MHz
-Depth: Convex 100mm-280mm, Linear 20mm-55mm, Micro convex 100-200mm, Trans vaginal 50-100mm
-Image Adjust: Gain, Focus, Harmonic, Denoise
-Puncture assist function: the function of in-plane puncture guide line, out-of-plane puncture guide line, automatic blood vessel measurement, and the enhancement function of needle point development.
-Measure: Length, Area, Angle, Obstetrics
-Image frame rate: 18 frames / second
-Battery working time: 3 hours
-Charge: by wireless charger
-Dimension: 156×60×20mm
-Weight: 270g
-Wifi type: 802.11g/20MHz/5G/450Mbps
-Working system: Apple IOS and Android, Windows